Woke up at 5:20am and looked at the weather radar and realized that in a few minutes we would be deluged with rain so Jon and I quickly broke camp and hit the road. It started raining as we drove away from Spring Valley, Wisconsin and it poured with rain on and off for most of the day as we slogged our way south and west. After a nourishing breakfast, we headed for Cottonwood Campground in South Dakota.
Arriving at Cottonwood the temperatures are cool and it is very windy but the sun has come out and it promises to be a nice day tomorrow for our trip to the Black Hills and Custer National Forest.
It's raining like hell out there!.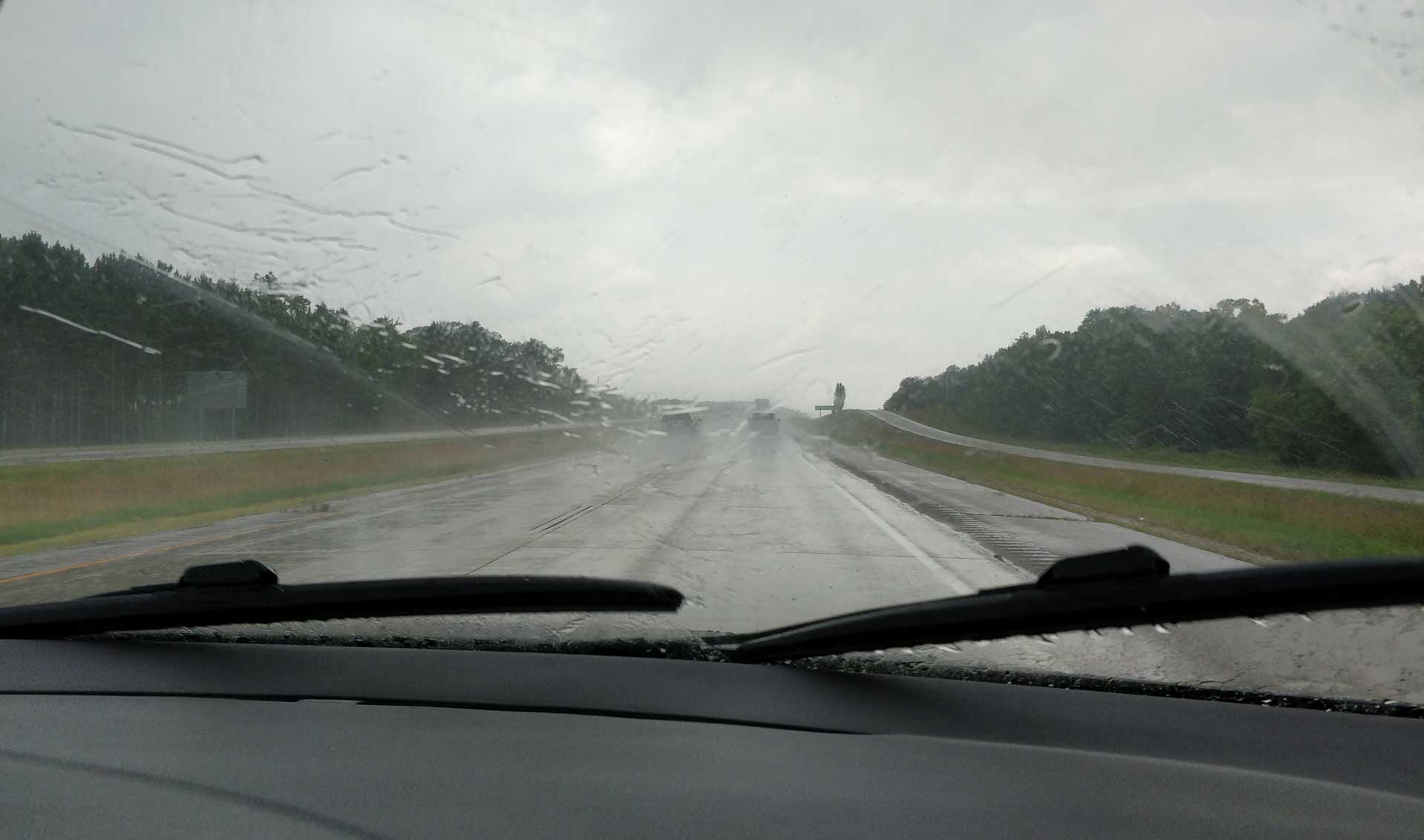 Mr. Cool the chauffeur.
Skies are threatening..

The famous falls at Sioux Falls..

Yikes! Don't pass Jon, don't pass!.
The mighty Missouri river, starting point for the Lewis & Clark expedition in 1804.

A suave-looking fellow to be sure..
Which way to the Nebraska border??.

Beautiful Lake Yankton.

Time lapse of Our windy campsite…
Time lapse of our journey to Cottonwood.