Day Six, moving on through Wyoming and then up into Montana to the rather bleak and inelegant Tongue River Reservoir campground. On arrival we found out that this is one of the few places in this part of Montana that has any significant body of water to speak of. But the place does have a kind of stark beauty as in evidenced in the photo's below.
On our way to Tongue River we stopped in the awesome town of Deadwood, South Dakota and found ourselves in the middle of the largest collection of bikers on the planet! There were literally tens of thousands of these mostly older, overweight, white dudes on their hogs. We paid a quick visit to the Deadwood cemetery, where we saw Wild Bill Hickok's grave along with Calamity Jane and other noted dead western heroes.
Bikers lined up on Deadwood's main drag..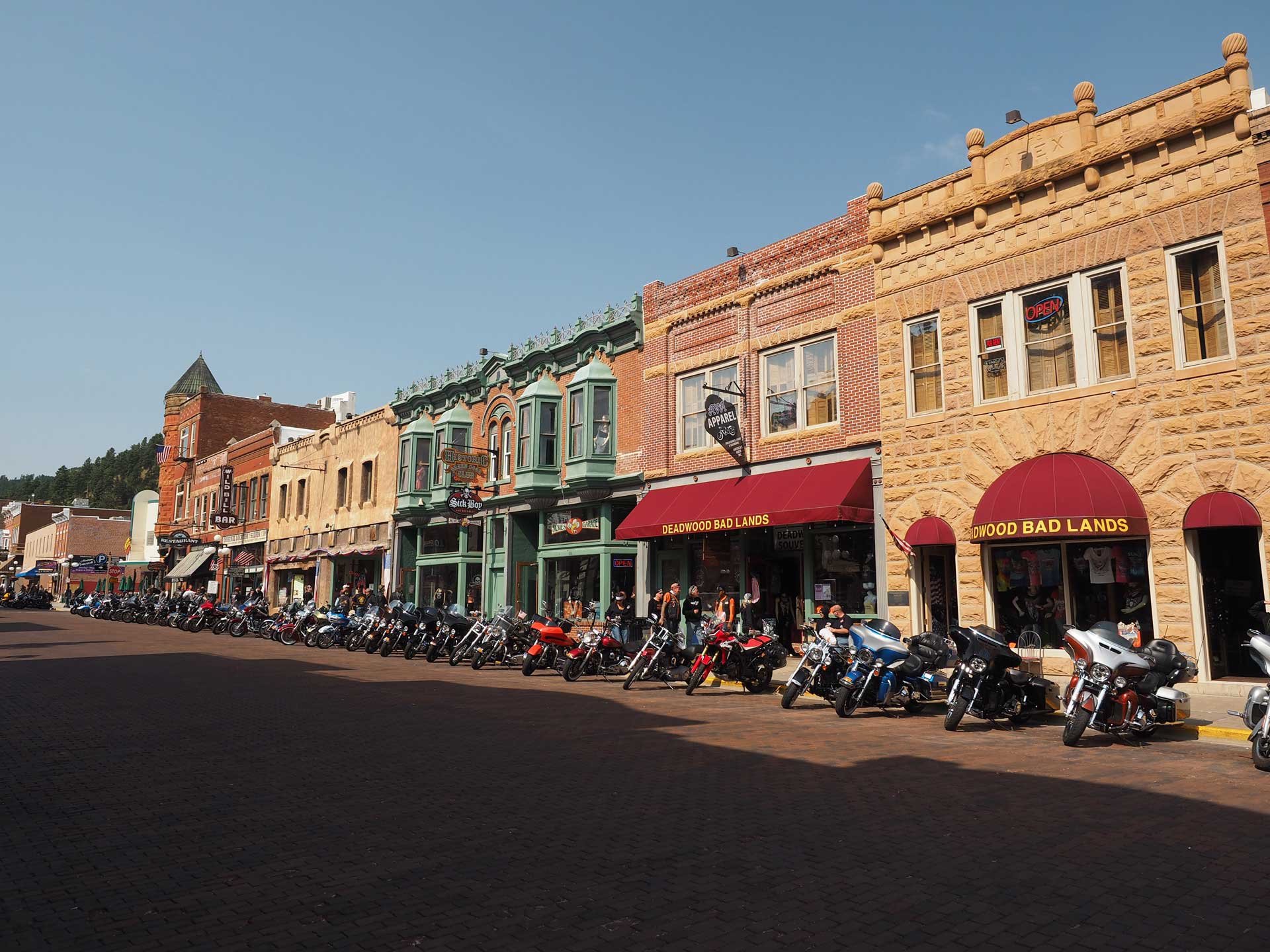 Oh my God! It's the Blues Brothers..
Rest in peace Bill.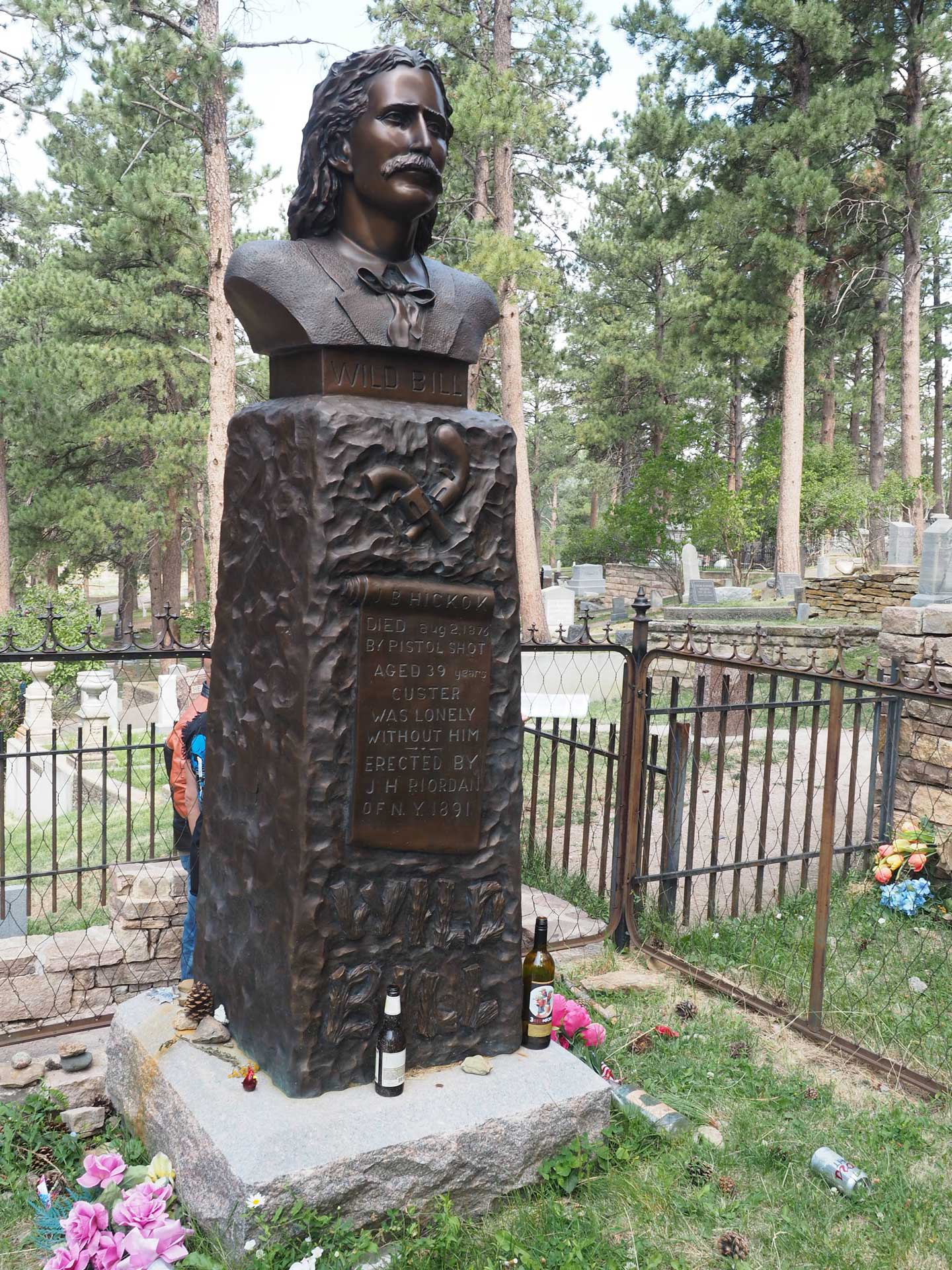 A few artifacts left on the grave..
More stuff at the graveside there was tons of junk laid around the gravestone..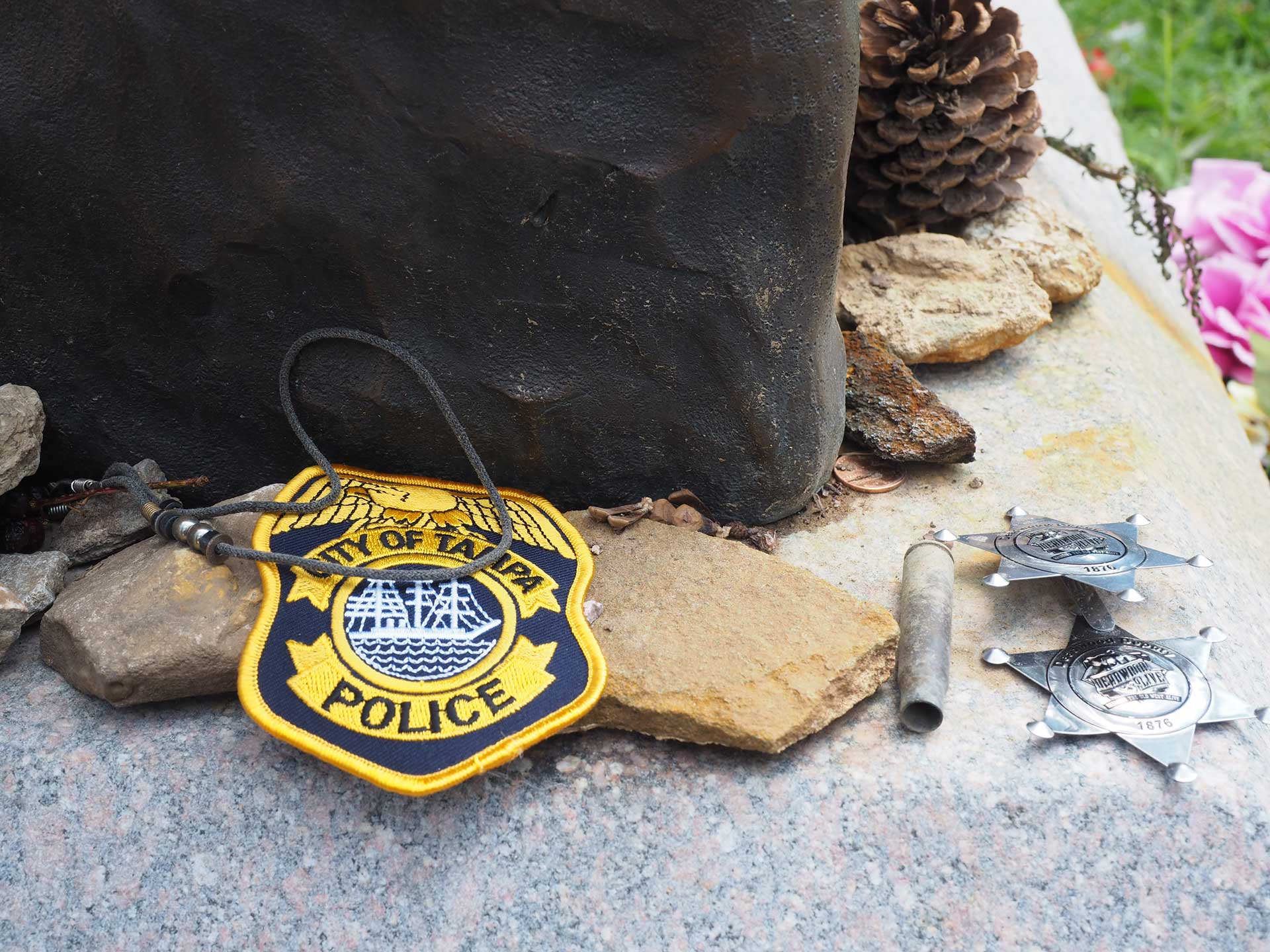 Setup at Tongue River.
Fine dining at Tongue River.
Sunset over the reservoir.
Moon over the reservoir..