Day nine. Fernie to Kettle River, B.C., another easy day of driving The BC fires are really awful this year and the entire province is shrouded in a pall of smoke with little wind to blow it away. When you drive through the mountains you can barely see the peaks for the clouds of smoke that blanket the area. The locals are getting fed up with it and are praying for rain as they haven't had a significant downpour in more than a month.
Mostly driving on this leg as other than the mountains and scenic lookouts, there is not much to see in the way of towns or other areas of interest and anyways, we had to get on and complete our stage so Richard can get to Vancouver by Thursday afternoon.
Kettle River Rail Trail old rail bridge (good for jumping into the river).
A nice place to swim , cold and refreshing..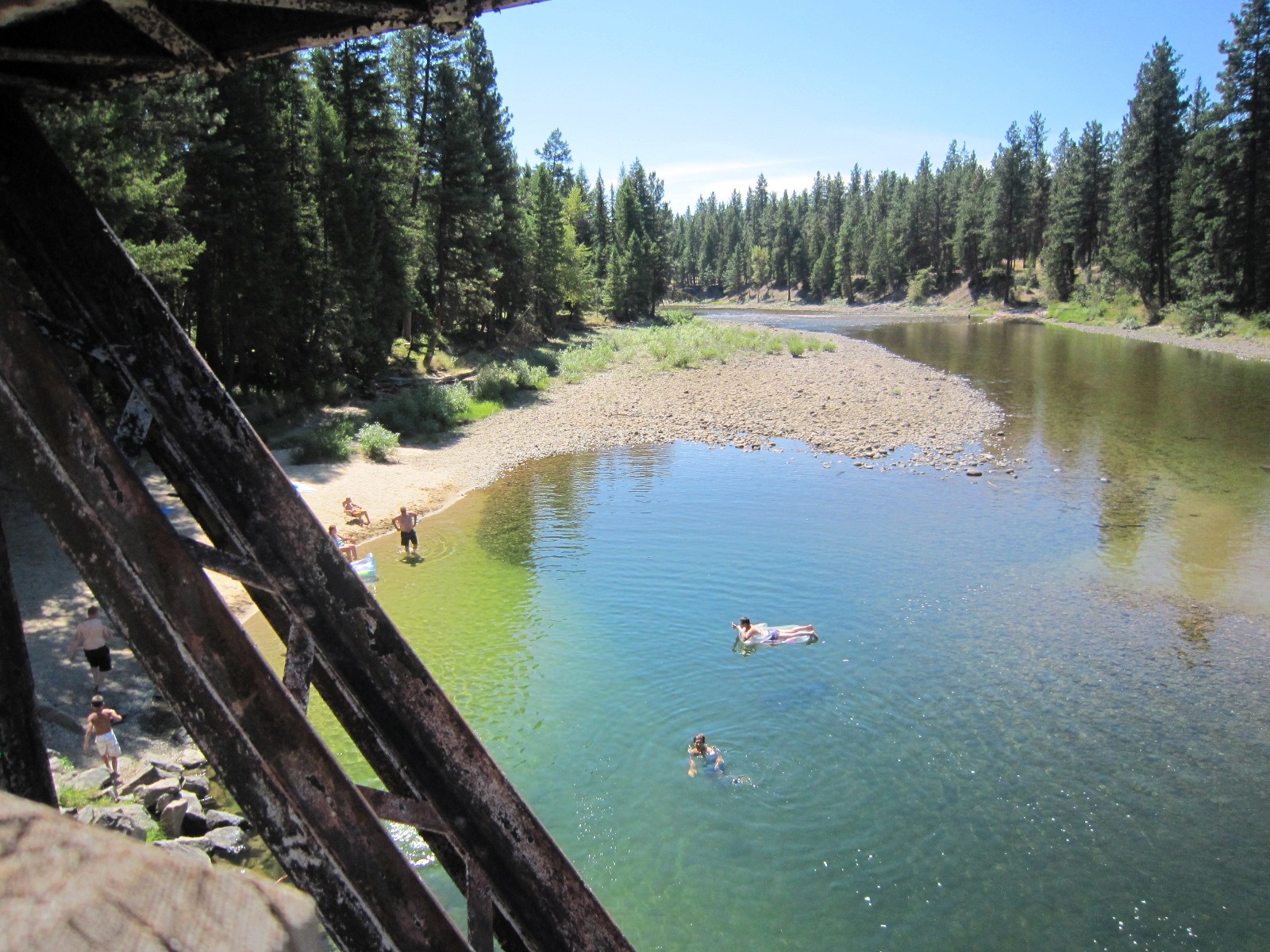 Day 9 timelapse…