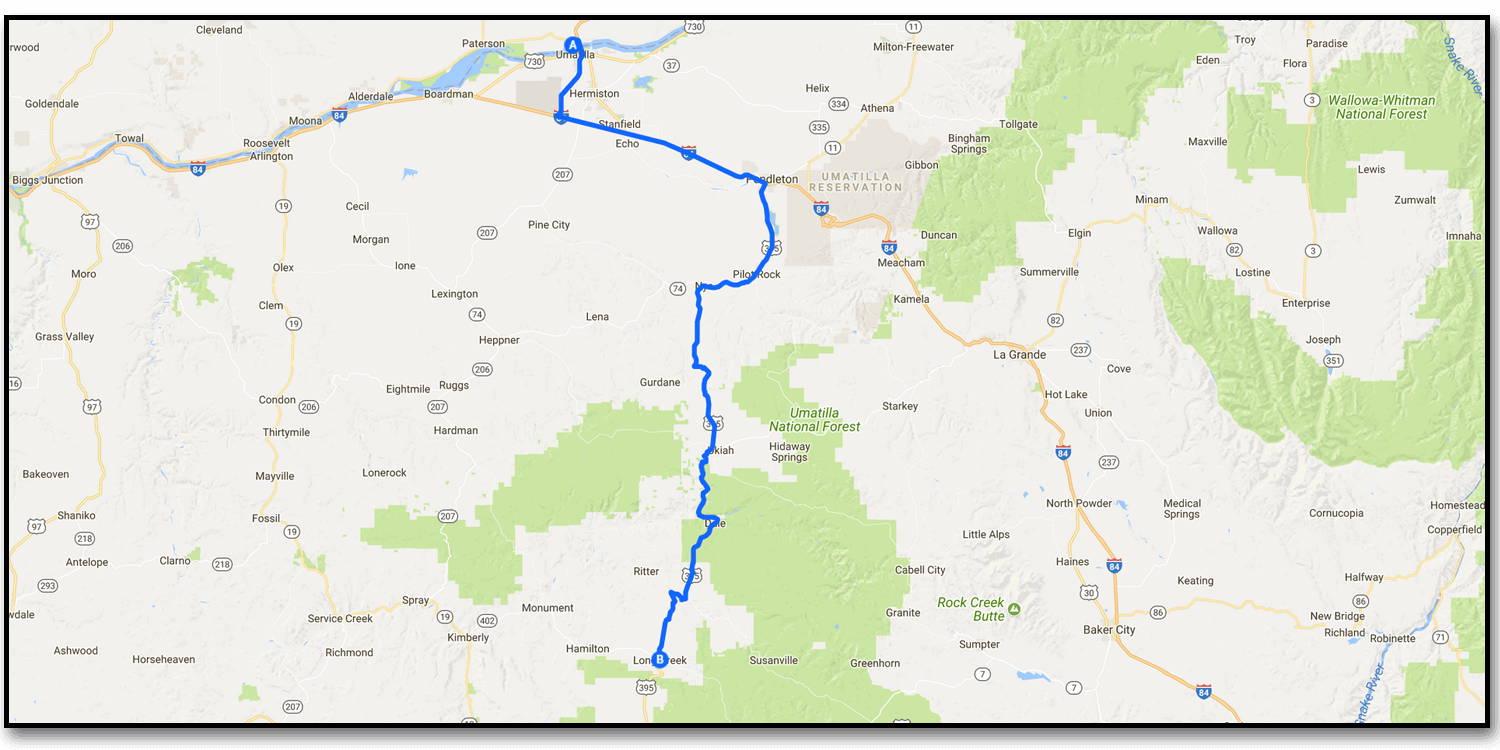 Day Twenty, Plymouth Park Campground, WA to The Zone of Totality (near Long Creek, Oregon).  Jon mapped us out a stealth way to get into the Zone and we set out early on our quest for the eclipse. Actually, the reports of doom and gloom were a bit over exaggerated as we were able to transit to our off-road campsite courtesy of Free Campsites dot net. When we drove up to the first open area we saw dudes with huge telescopes so we knew we were in the right place!
After setting up, Jon went into the camp to make friends and met a dude with an amazing setup that tracked the sun automagically and was a former employee of the famed Jet Propulsion Laboratory! We biked around and discovered hundreds of eclipse watchers hidden in the nooks and crannies of this vast wilderness area that is part of Umatilla State Forest. The eclipse starts tomorrow at 9:08 MST and people are pretty stoked up.
The town of Hepner gears up for those millions of eclipse visitors…


Our rouging-it campsite in Umatilla State Forest.

Great spot to view a total eclipse.

The day before the big event.
Chicken Tortillas anyone?
Time lapse of the Milky Way
Daily time lapse…